Game of Thrones: Your Guide to Finding the Best Toilet
January 24, 2018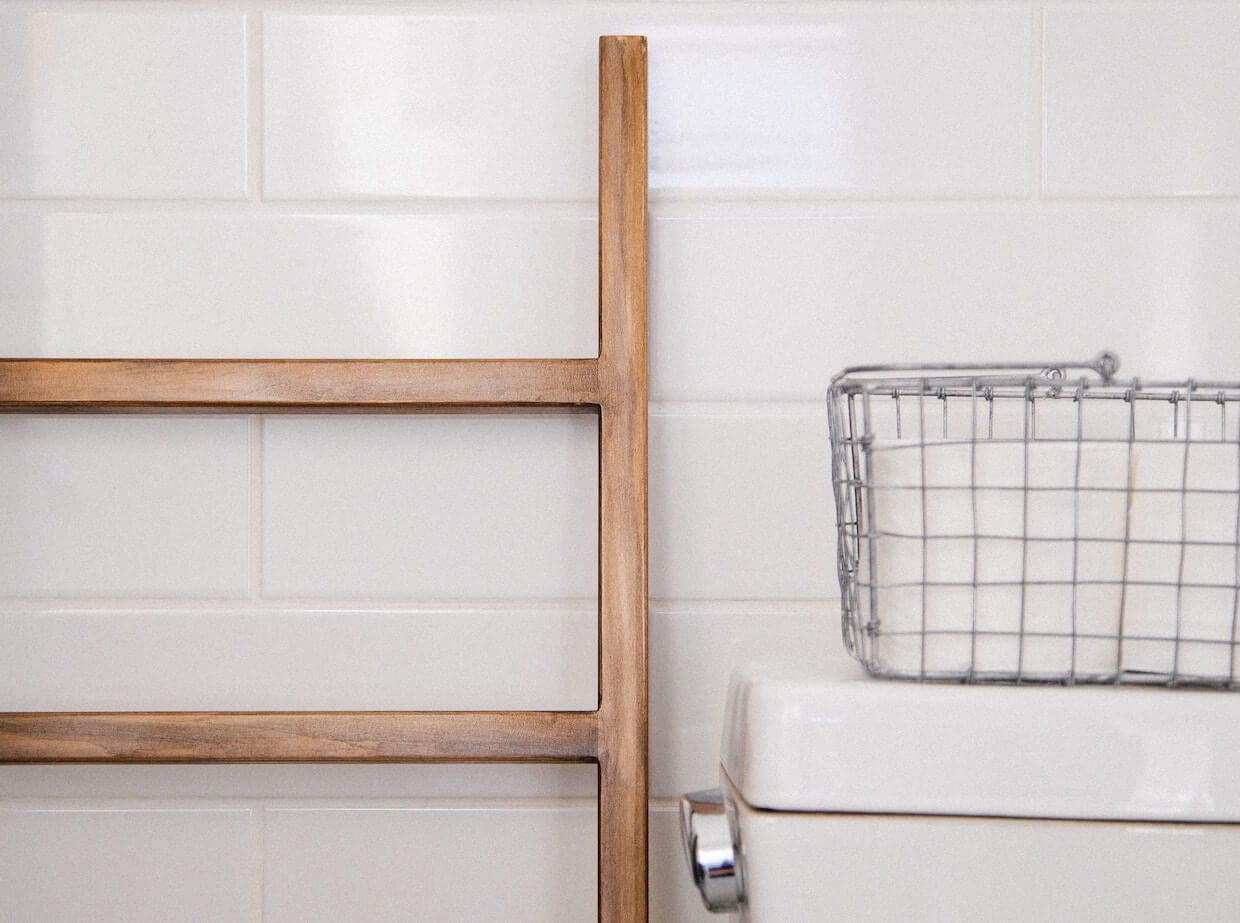 No house is a home without a bathroom, and what's the most important feature of a bathroom? That's right, the toilet. The toilet you select for you home is an important choice—one that you will likely be reminded of each and every day when you visit the bathroom. When looking for the best toilet to buy, there are various factors to consider and terms to know before making this crucial purchase.
Keep reading for your essential guide to buying the best toilet for you and your family.
Types of Toilets
First, you'll want to be aware of what type of toilet you want for your home's bathroom. The four types of toilets include:

1. Two-Piece Toilets
Two-piece toilets are the most common type of toilet. For these toilets, the tank and bowl are created separately. The bowl and tank are then attached before or during installation.

2. One-Piece Toilets
Although one-piece toilets, which come in one piece, are usually slightly more expensive than two-piece toilets, they are also more durable.

3. Wall-Hung Toilets
Wall-hung toilets are mounted on the wall. With the tank hidden inside the wall, these toilets are ideal for small spaces.

4. Smart Toilets
Smart toilets offer upgrades such as heated seats, automatic flushers or hands-free flushing, dual-flush systems and more.
Different Flushing Systems
When it comes to selecting the right toilet for your bathroom, a toilet flush system may have a greater impact than you'd ever expect. Whether you are an eco-conscious homeowner or someone looking to avoid any potential backups and clogs, understanding the distinction between a low flow, high flow and dual flush toilet can help you make the most informed decision.
There are many different types of flushing systems available for toilets today. Each system has its own set of pros and cons. The most popular flushing systems include:
Tankless
AquaPiston
Touchless
The History of Flushing Technology
Before the 1990s, all toilet flushing systems were virtually the same: Each flush would deliver anywhere from 2 to 7 gallons of water, activating a gravity-based system that pulled deposited materials down through your plumbing. The conventional wisdom was that the more water used per flush, the more effective the toilet was at limiting clogs or backups.
Beginning in the mid-'90s, governments worldwide started becoming more concerned with water conservation efforts. Toilets, as one might imagine, created a significant amount of waste water, which has to be shipped and processed. This not only consumes large amounts of water that could be used for other purposes, but it also has an enormous carbon footprint.
According to Rose George, author of The Big Necessity: The Unmentionable World of Human Waste and Why it Matters, "the sewage system [in the U.K.] uses as much energy as what the largest coal fire station in the [country] produces," which equals out to about 28.8 million tonnes of carbon dioxide a year. In response, governments all over the world passed water conservation laws, many of them mandating that there be a 1.6 gallons-per-flush cap.
The Birth of 'Low Flow'
Researchers studying the problem determined that, by tweaking the design of some toilets, they could function with 1.6 gallons or less per flush. These newly designed toilets were called "low flow toilets," in contrast to the "high flow" or "high capacity" of previous years. While there were initially some issues related to retrofitting flushing technology to function with less water, later designs have been able to harness the power of the low flow flush to great effect.
Dual-Flush
A more recent innovation in flushing technology is the advent of the dual flush toilet. Pioneered in Australia where water is already scarce, dual flush toilets give users two distinct options: A button to flush liquid waste, which releases 0.8 gallons of water, and a button for solid waste that uses the full 1.6 gallons. By separating the functions, homeowners can cut their water usage dramatically.

Factors in Finding the Best Toilet
When looking for the best toilet for you and your family there are several factors you'll want to consider before making a purchase. Of course you'll want to think about toilet dimensions and the toilet flush, but what else should you be looking for?
1. Comfort
First, consider the comfort of the toilet. How comfortable you feel should be one of your top priorities to find the best toilet. As toilets are essential, long-term investments, pick one you won't be uncomfortable using for several years.
2. Durability
Next, think about the durability of the toilet while you're taking a look at what's on the market. Since, again, you'll have this appliance for many years most likely, you'll want one made of materials and finishes that will hold up over time.
3. Environmental Friendliness
Eco-friendly options should also be on your list of considerations when looking for the right toilet. If you've been shopping around already, you've likely noticed that the finest toilets available all are eco-friendly. Toilets that look to protect the environment will consume only what is necessary while in flush mode.
4. Rim Cleaning
Rim cleaning is also an important factor in finding the right toilet. Luckily, it's not hard to find brands that cater to effective rim cleaning.  Some toilets will have holes pushed into the rims, allowing water to flush through, giving the rims an effective wash. Others ensure water flows directly into the toilet bowl. Some toilets even offer a combination of both of these features.
5. Toilet Seat
Lastly, what kind of toilet seat are you looking for? While sometimes toilet seats are not included in your purchase, make sure you include the seat in your research when looking for a toilet. Don't forget to read the feature list to see if a seat is included. Seat options include soft close, heated, and standard.
Kitchen & Bath Classics offers the latest innovations in water saving toilets as well as other environmentally friendly products for your kitchen and bath. Stop by a Kitchen & Bath Classics showroom today to check out American Standard toilets and learn more!