DELTA
From efficient wall mount pot fillers, lavatory faucets to bathtub drains, toilets, shower heads to sculptural soap dispensers, Delta faucets and accessories combine leading edge design with exceptional functionality. Delta stands by their vision of bringing a better way to experience water through their bathroom faucets, kitchen faucets and shower systems amongst their collection of kitchen and bathroom products.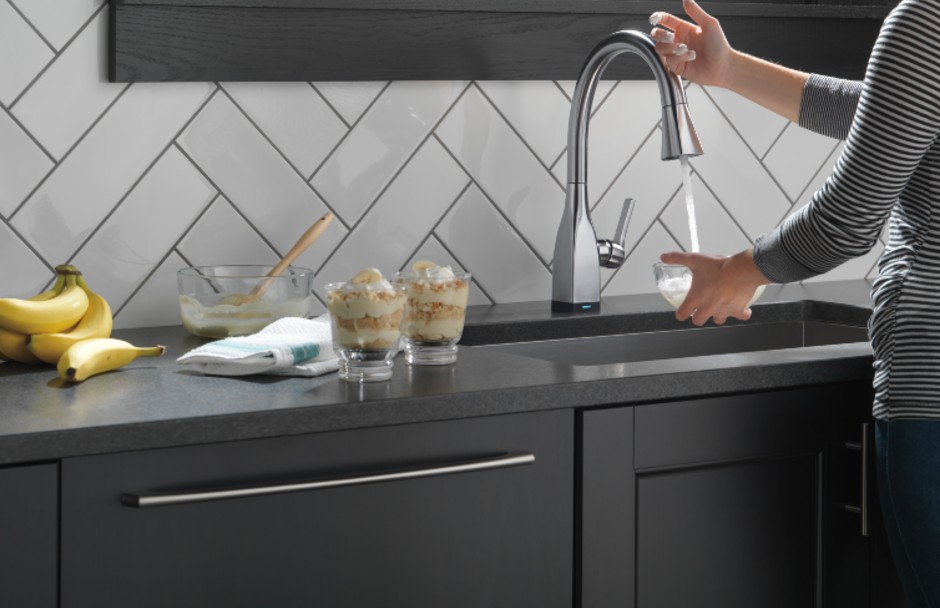 Smart Technology Kitchen Faucets
You work hard in your kitchen and your faucet should too. When you choose a kitchen faucet from Delta, you're choosing a faucet that helps you use water in a better way, whether you're washing dishes, filling pots or rinsing fresh produce.
One of the ways Delta faucets have added innovative technology is through their line of touch kitchen faucets with Touch2O® Technology. With this technology, you have the option of tapping on the spout or handle to activate the water, or using the faucet in a traditional way.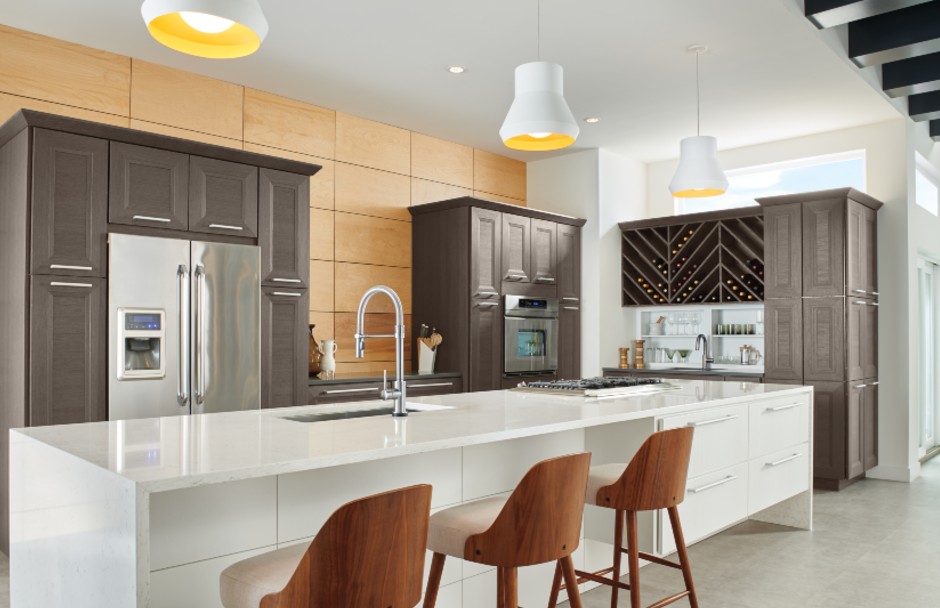 Each has an easy pull down handle to deliver water anywhere you need. There are a variety of finishes to suit any preference, giving every homeowner a customized kitchen for their needs.
Faucets are put through durability testing as part of the design process. Delta stands behind each faucet with a comprehensive warranty and also offers replacement and repair parts if they are needed.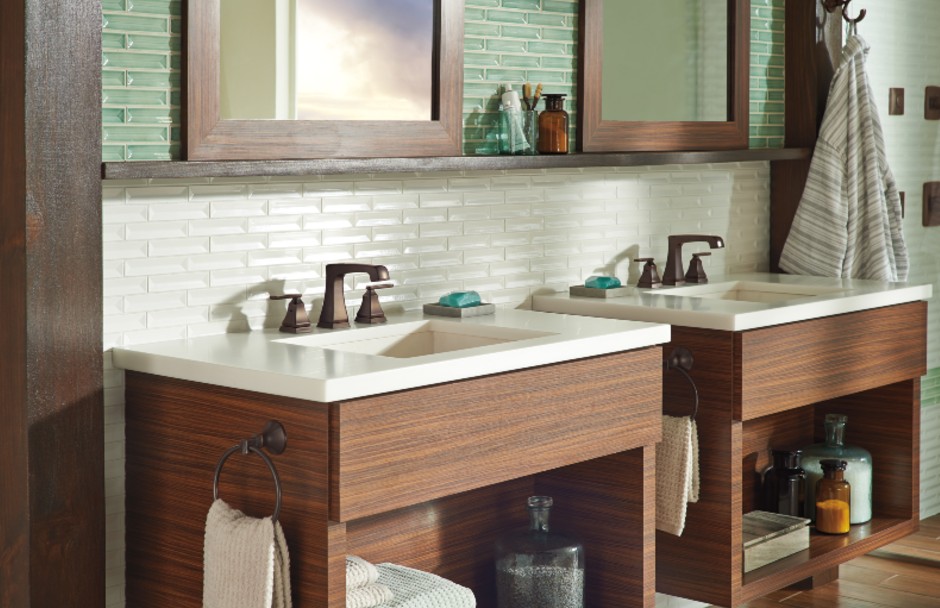 Innovative Bathroom Faucets and Showerheads
A great faucet is essential to your everyday bathroom needs. No matter the size of your space, you need a faucet that can fit seamlessly and provide great water flow. Delta faucets come in a variety of styles, a number of handles and finishes to meet your design needs.
Delta's versatility and variety also extend to the shower and bath. Whether you need a simple showerhead or are looking for a tub faucet and shower combination, you'll find exactly what you need with Delta. Choose from traditional, transitional and contemporary designs to create the bathing experience you envision.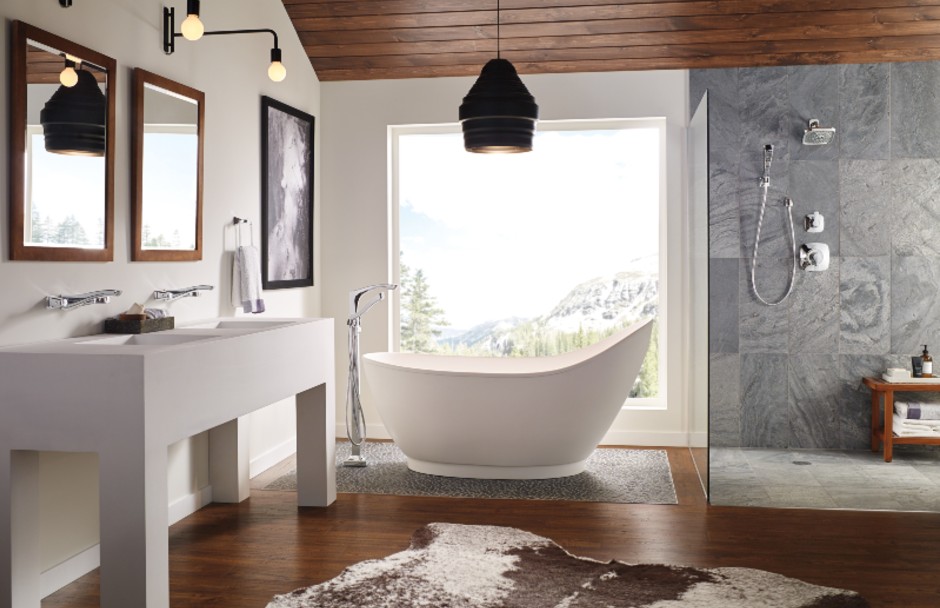 Experience the Delta difference with an H2Okinetic® shower. This innovative technology gives each shower head and shower handle a customized system that controls the speed, movement and size of water. The result is a standard flow rate but the feeling of more water and higher flow. It's the type of luxury that was once a dream but is now a reality for homeowners across North America. But if bathtubs and traditional Roman baths are more your taste, Delta also has traditional roman tap designs and freestanding bathtub fillers. These come in a variety of finishes and are durable to ensure the longevity of the product.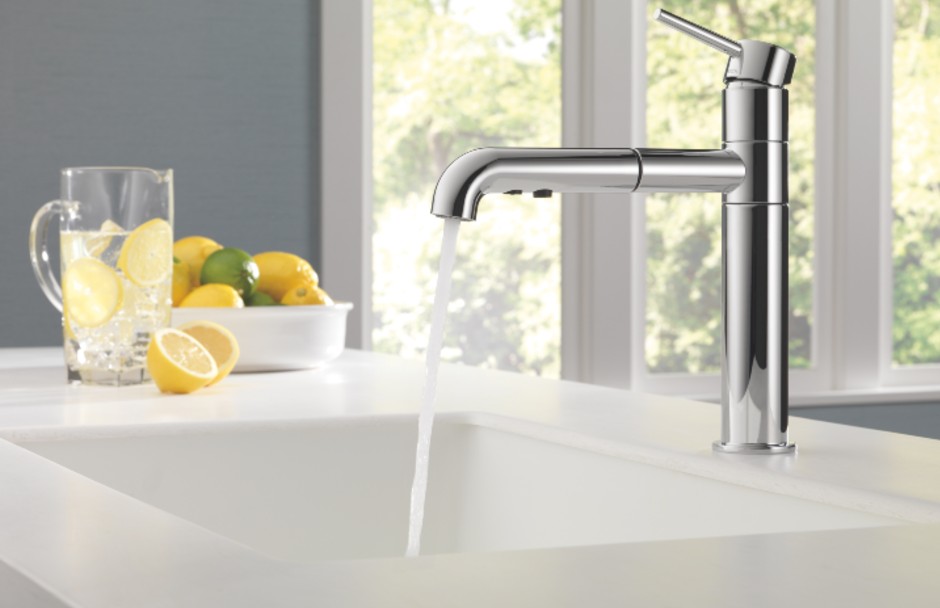 Delta Technologies and Designs
Delta offers the best in kitchen faucets, bathroom faucets and accessories. To see how to complement your lifestyle with Delta faucets, talk to a Kitchen & Bath Classics or Wolseley Studio design consultant and get inspired. They can walk you through the details of each design and help you make a decision that benefits your design goals.