Moen
The Moen philosophy is the belief that water has shaped our lives, but we must shape water for use. This philosophy drives the company to create stunning products for kitchens, bathrooms and more. You can be assured when you buy a Moen product, they are designed to last and give you the ultimate comfort with every use.
Innovation has driven Moen for the past 75 years and continues to do so. Moen is a leader in Smart Innovations in the kitchen and bathroom and remains a trusted brand across North America even with changes in technology. It's a brand we're proud to carry across our showrooms.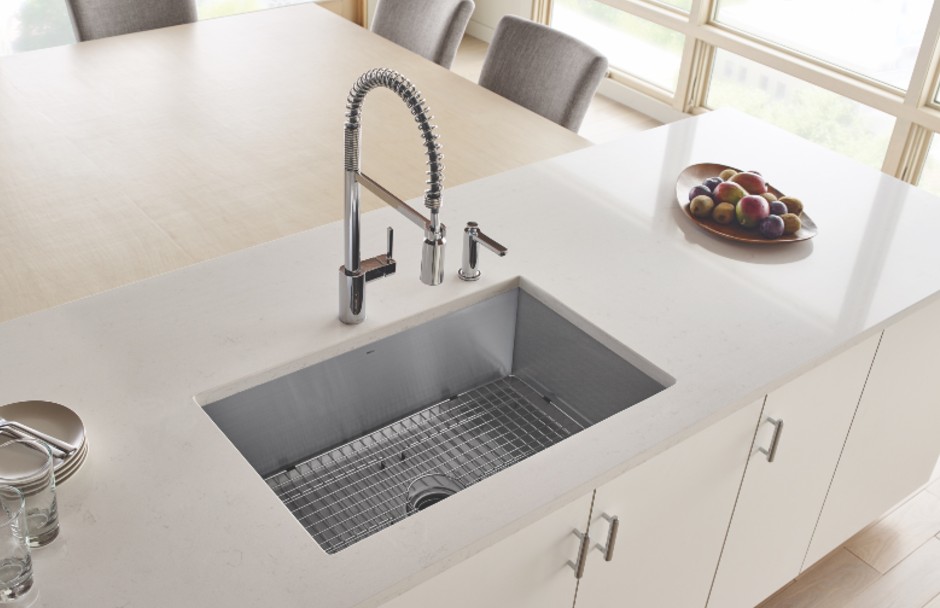 Easy-To-Use Kitchen Faucets
One of the ways Moen makes water use in the kitchen easier is with new, innovative solutions. One of the most convenient pieces of technology can be found in Moen's MotionSense™ faucets. Whether you choose the Two-Senor or One-Sensor version, all you need is a wave of your hand to turn the water on or off. This innovation makes it easy to access water if your hands are dirty but also helps save homeowners from wasting water.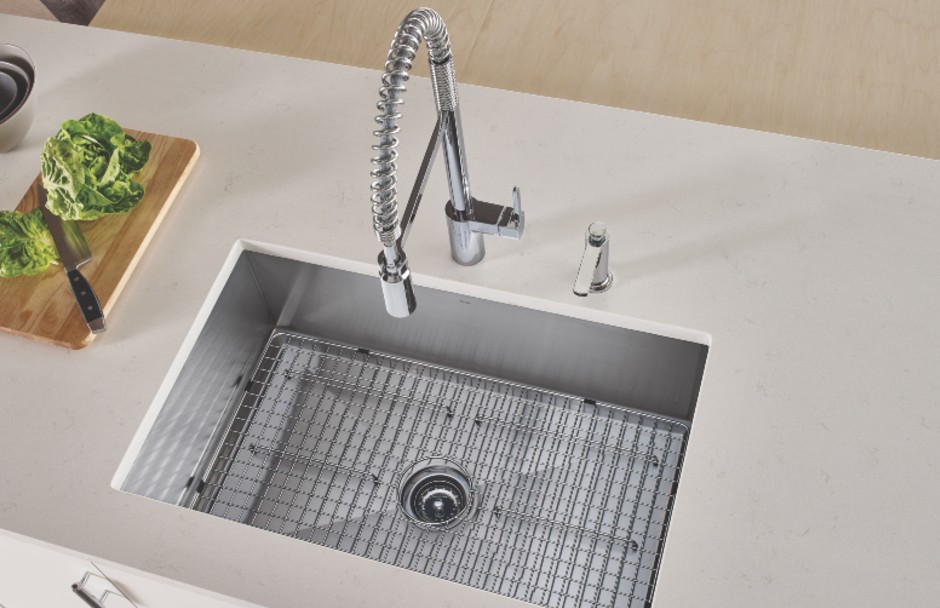 Moen also makes washing up in the kitchen easier with Power Clean and Power Boost Technologies. With Power Clean, less effort is needed to clean up tough messes, and with Power Boost, less time is needed to fill up pots and pans with water. These time saving and energy saving innovations give homeowners better control of how time is spent in the kitchen and opens up new possibilities for cooking meals and spending time with family.
To see Moen faucets in action, explore the Kitchen & Bath Classics and Wolseley Studio showrooms. We carry a variety of interactive displays to help you see and feel the difference of these technologies.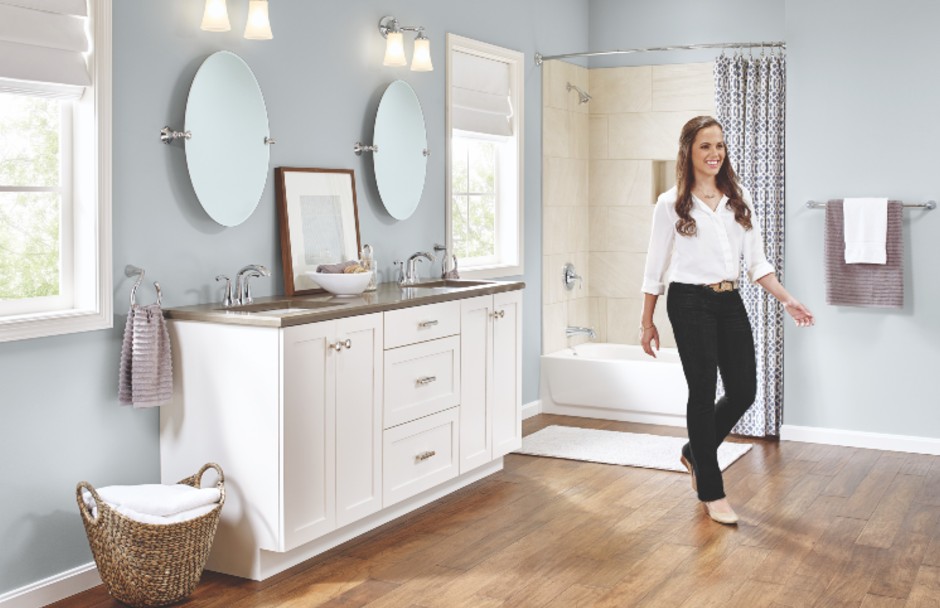 Innovation With Water and Faucets
One of the early problems that drove the founder of Moen, Al Moen, to create better faucets was when he was surprised by a burst of hot water when washing his hands. This sparked innovation to create the single-handle faucet that combined hot and cold water to mix at the right temperature for users. Moen now carries a variety of designs for single-handle faucets and continues to provide users stability and comfort.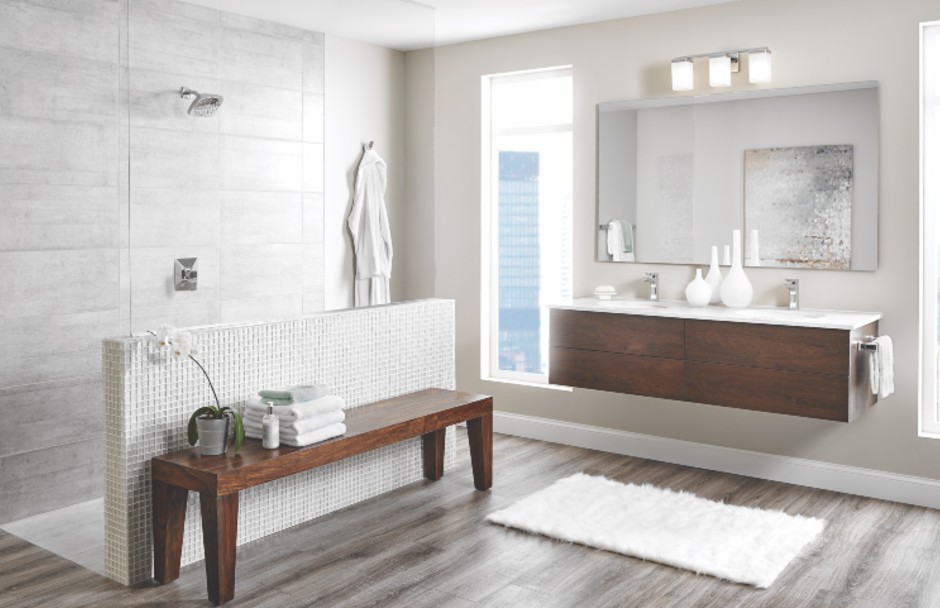 Now, Moen also has Pressure-Balancing Shower valves in addition to single-handle faucets to help bathers maintain the right balance between hot and cold water. The Pressure-Balancing Shower valves help users stay comfortable when there's a pressure drain in the system and they prevent "power shocks".
When users decide to change or upgrade Moen systems in their bathroom or shower faucet, Moen makes it easy! With the M-Pact® system, homeowners can upgrade their faucet without replacing the plumbing behind it, saving time, money and hardship. It's just another way Moen makes innovation a way of life for homeowners.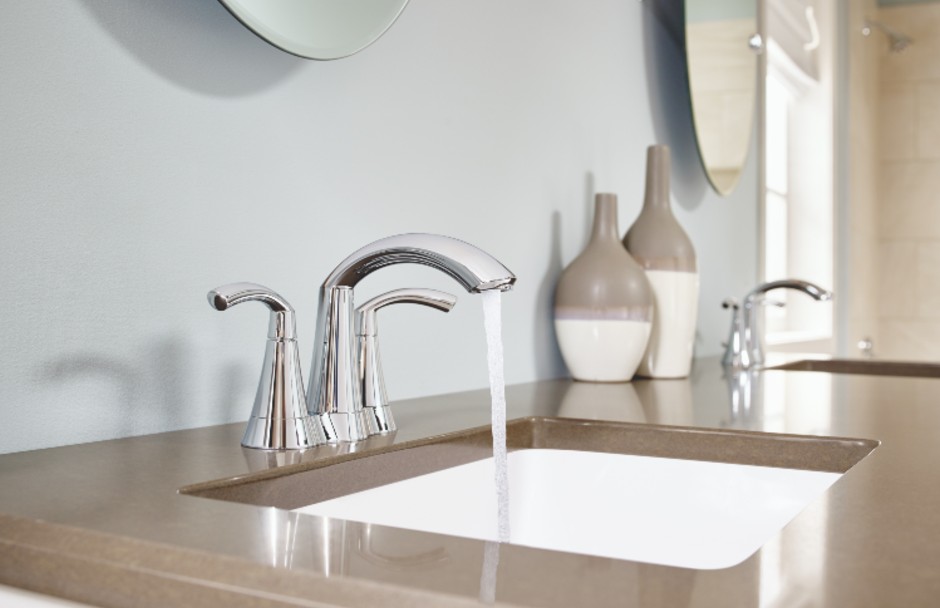 Kitchen Faucets, Showerheads, Shower Fixtures and More
No matter what faucet, showerhead, or fixture you're looking for, Moen will have beautifully crafted products to meet your decor needs. Plus, all Moen products come with a lifetime warranty against leaks, drips and finish defects.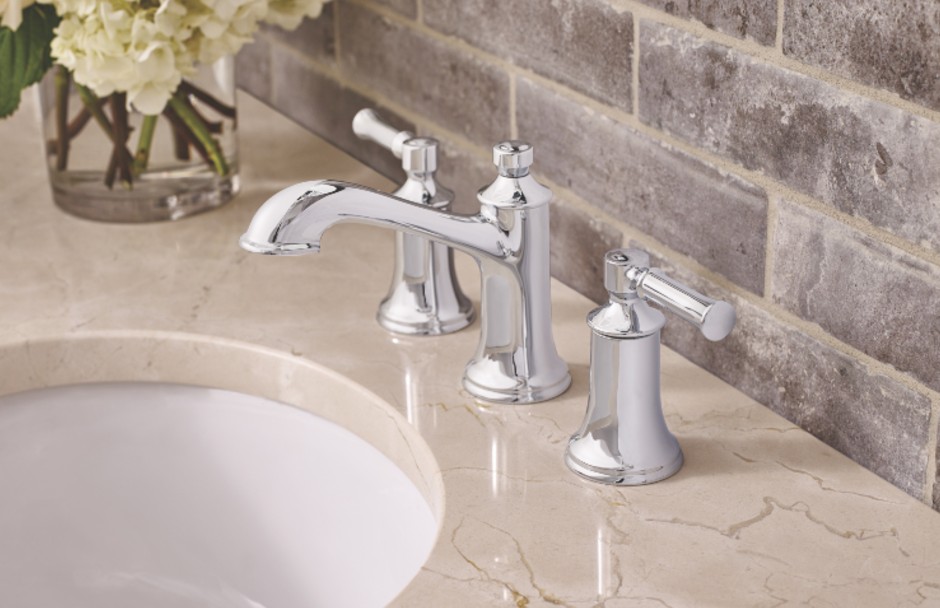 Moen also includes a guarantee for products with LifeShine® Finishes. LifeShine products are backed by a promise of durability and wearability on chrome finishes. They're guaranteed by Moen not to tarnish, flake or corrode.
Talk to a Kitchen & Bath Classics or Wolseley Studio design consultant about the design options and finishes on Moen's kitchen and bathroom fixtures and faucets. They can help you choose the best options that meet your design goals and give you product information that can help you make your decision.