Produits Neptune
Meet Produits Neptune—a bathroom manufacturer designing Canadian-made bathtubs, fixtures, faucets, showers and more. Their unique portfolio spans a range of bathroom products including plumbing and bathing accessories.
Each product manufactured by Produits Neptune is a well-developed, creative and inspiring piece for homeowners and designers. The cohesive flow between collections allows users to mix, match and create a bathroom exactly how they envision it. With Produits Neptune, any design is possible and everything is made simple.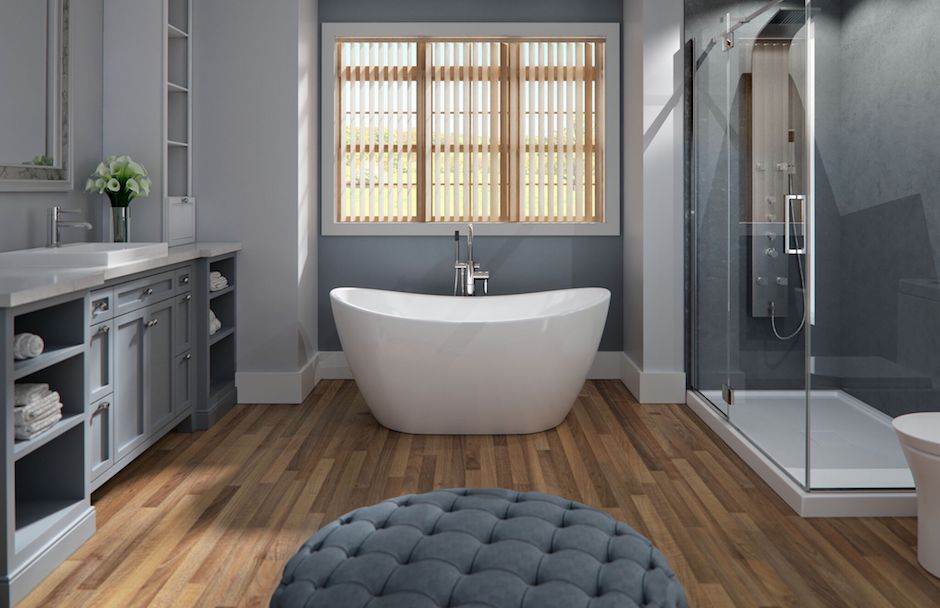 Function and Innovation in Bathrooms
Although overlooked, the bathroom is one of the most important places in the home. It's a place for daily hygiene, it's a place for relaxing and its a place for pampering. It's essential to how we function. When organizing your designs for a bathroom renovation, make it a truly functional and innovative space with Produits Neptune.

Produits Neptune is the first company in North America to have an EXORESPONSIBLE certification, making great innovations in eco-friendly bathroom designs and water conservation.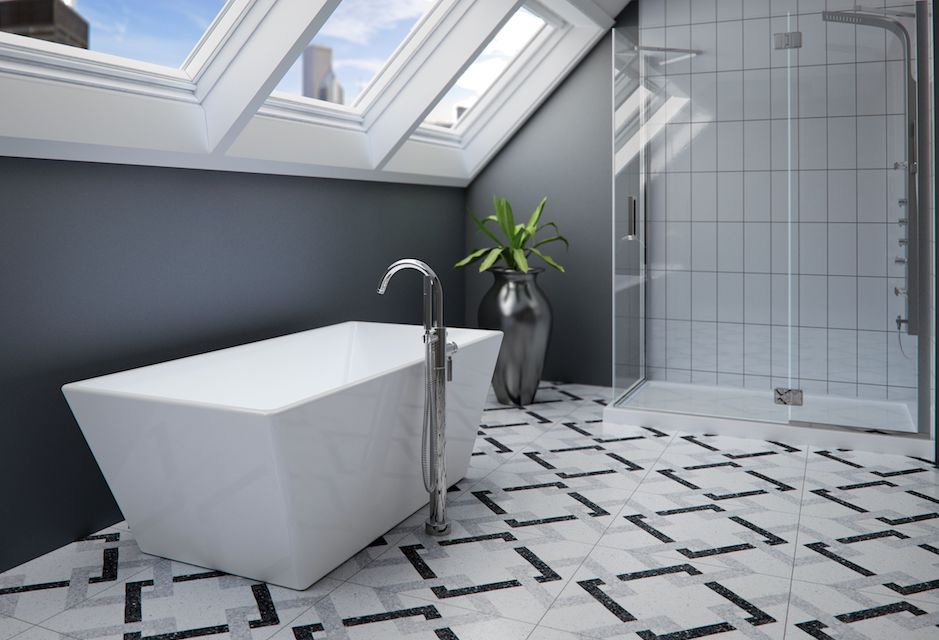 Produits Neptune remains true to its green certifications by ensuring safe procurement, design and manufacturing. Each designer at Produits Neptune is working hard to deliver sustainably created bathtubs, toilets, faucets and sinks so homeowners can make design decisions they will feel good about.
Learn more about eco-friendly designs with our showroom guide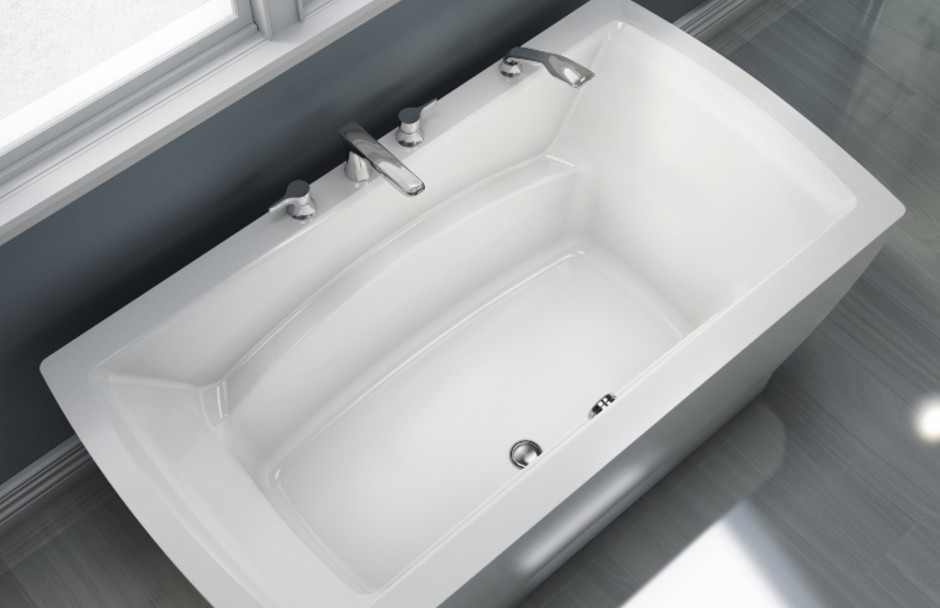 Bathtubs, Showers and Toilets
Produits Neptune offers transitional, traditional and contemporary bathtubs, shower and toilet designs to meet renovation needs.
Their acrylic shower models are available for most bathroom dimensions. Choose from one-piece or two-piece shower units and rest assured that they will stay clean with Produit Neptune's EasyClean finish. This finish is a high-performance protective coating applied to the shower doors to repel dirt and grime. This allows for easier cleaning and maintenance while extending the life of shower doors.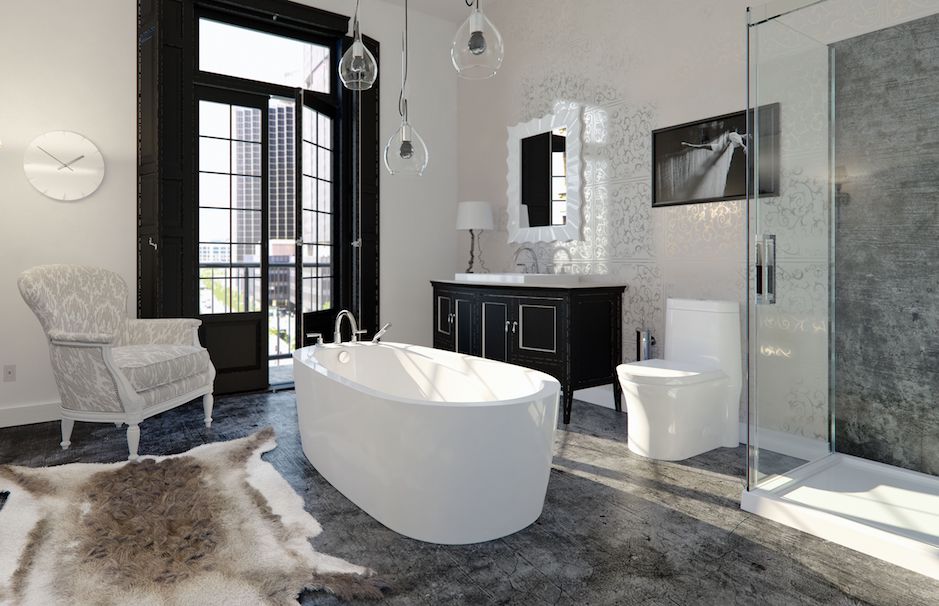 But if you want to take a plunge into more luxury, enhance your bathtub with Produits Neptune's massage systems: Whirlpool, Mass-Air, Activ-Air, Back Jet or Tonic systems. Use a single system or a combination of them to deliver the best massage for your body. You'll leave each soak with a heightened feeling of well-being.
Aside from bathtubs and showers, Produits Neptune knows how important the right toilet can be. Produits Neptune toilets can be found as one-piece models, skirted and equipped with self-closing toilet seats. There's even the double-flush system installed for reduced water waste, reflecting the brand's efforts of sustainable development.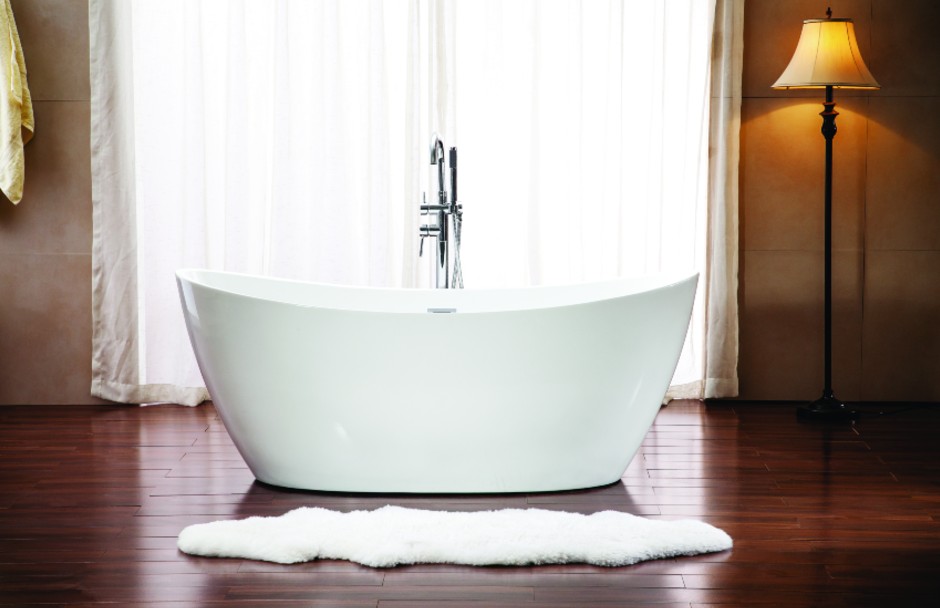 Produits Neptune Sinks and More
Complete your bathroom renovation with a sink from Produits Neptune. There are a variety of bathroom sink styles designed by Produits Neptune including undermount, drop-in and above-counter sink vessels.
To see more sinks, bathtubs, showers and toilets from Produits Neptune, visit a Kitchen & Bath Classics or Wolseley Studio showroom. Be sure to ask a design consultant for more product information or design tips, and check out Produits Neptune's website for more details.