Keep Pre-holiday Kitchen Upgrades Manageable
November 8, 2017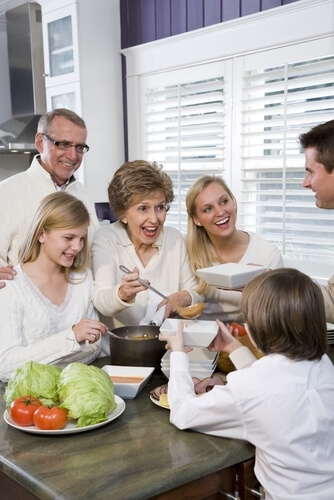 Entertaining this holiday season? Chances are, you might like to freshen up your kitchen space before everyone comes over. After all, you know that people will gather in the food preparation area, hang out, snack and generally socialise. If you would like to make some small changes to your kitchen before that holiday party, you should plan out your upgrades and start work sooner, rather than later. A large overhaul is not recommended so close to the celebratory season: You want everything to be finished and settled before it is time to play host. So, consider some small kitchen projects to tackle before it is time to deck the halls. Here are some realistic ways to give your kitchen a facelift, and to avoid cutting the transformation too close to the festivities:
Re-tile the kitchen backsplash
Naturally, if you are cooking dinner you are going to be using your stove, and any helpful friends and relatives will also be stirring up delicious dishes in this area. Why not choose some new kitchen tile to update the backsplash? The Heritage Builders blog suggested looking for inexpensive and understated tile to clean up the area without going overboard. It would take more time to plan out an intricate pattern, seek tile, cut the tile and then lay it. Instead, just pick white subway tile, which is always a classic design, or look for imitation stone if it fits your aesthetic sensibilities.
Jazz up your cabinets
You do not have to rip out your kitchen cabinets to make them look more stylish. Consumer Reports suggested giving them a fresh coat of paint or looking into refacing the exterior. Essentially, this involves adding a skin to the cabinet doors, and this covers up whatever existing finish is already present. If you need advice on which design route will be easier and better suited to your kitchen, check in with a professional at a kitchen and bath showroom. He or she can point you in the right direction and offer tips to maximise style.

Switch out your faucet
Noticed that your faucet and fixtures are looking a little tired? Consider upgrading to a sleeker, more modern model in a brushed metal finish. If it fits in with your overall design, look for gold or brass for a more unique appearance.
Add a place to gather
Want to keep everyone away from the cooking space but still in your kitchen? Maybe it is time to add that kitchen island you have been eyeing. Consumer Reports said you first need to carefully measure your space and be sure that you can make it work. Then, to save time and money, the wisest option may be to select an island you can assemble at home with relatively little hassle. A custom-built island will be likely more expensive and take longer to make and install. Finding a kit will save time, plus give you the option to add your own touches to the material, should you so decide.
No matter how you choose to give your kitchen a facelift, be honest with yourself and what you can handle. The world will still rotate on its axis if you decide an island is too much work this year, and you would rather swap out hardware or your faucet instead. But adding a fresh, new element to your space before the holidays may help you feel more settled, prepared for guests and like you have done something nice for yourself before the big rush.