Kitchen Flooring: How to Choose the Best Option (Types and Tips)
February 9, 2018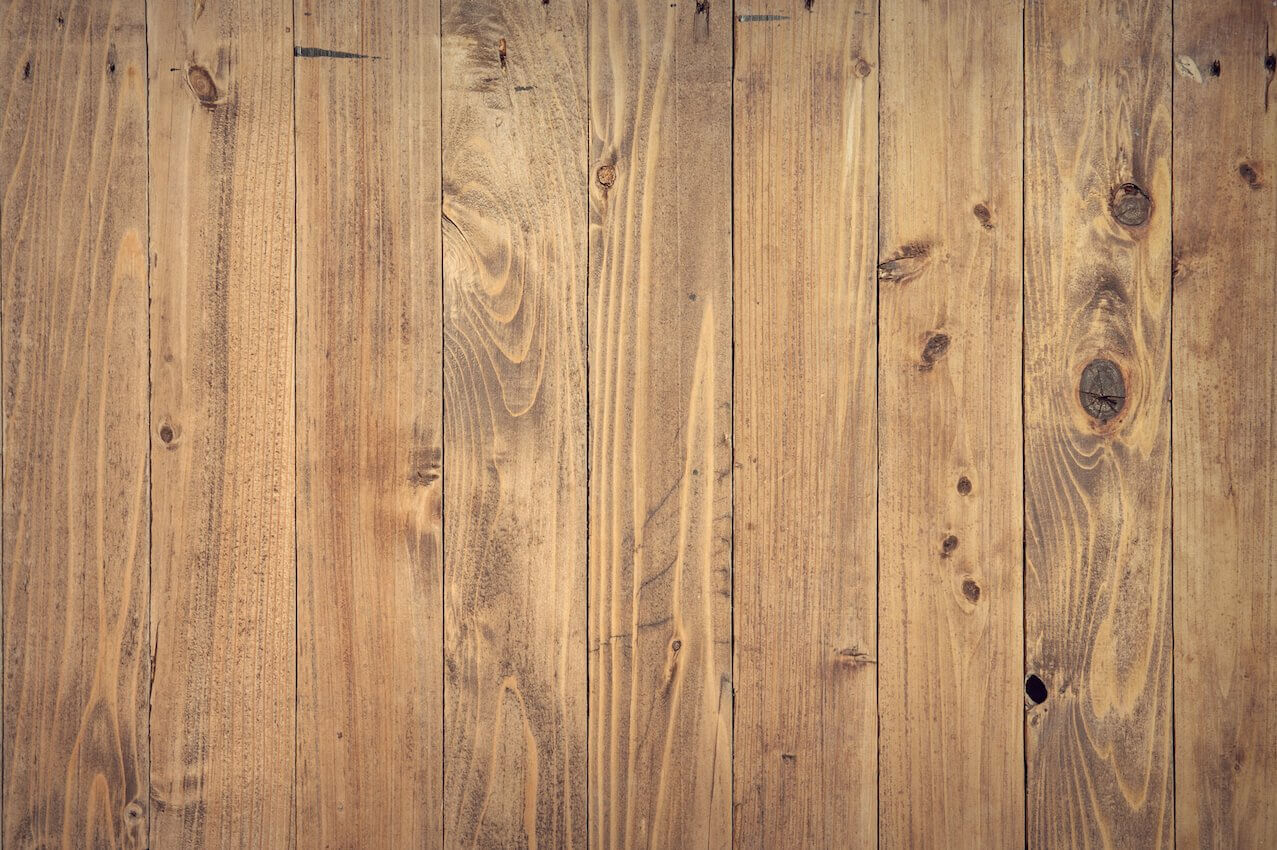 So you're ready to revamp your kitchen. Whether you're remodelling your kitchen as a whole, or just focusing on the floors, choosing the right kitchen flooring is essential. Kitchen floors can serve as anything from a neutral backdrop to a vivid focal point for the room. To make sure you're choosing the right kitchen flooring, check out our guide below for how to choose the best option.

What to Consider for New Kitchen Flooring
When you're choosing new kitchen flooring, there are several factors you need to take into consideration including your lifestyle, your style sense, comfort, the ease of cleaning, and the cost.
Your Lifestyle
It's likely that messy ingredients get spilled and dropped occasionally (or regularly) in your kitchen. When choosing the best flooring for a kitchen, consider options that will stand up to the regularity of wear and tear around your kitchen. If you have young children or elderly parents around the home, nonslip floors are an important pick for safety.
Your Style
What's your kitchen style? When shopping for kitchen flooring, you'll of course want to think about how the flooring will compliment your kitchen as a whole. No matter what the vibe of your kitchen is—whether it be rustic or contemporary—consider the kitchen's size and colours, textures, and patters already existing in your kitchen.
Comfort
Are you in the kitchen for hours, slicing and dicing to prepare your family's meals? Or, are you rarely spending a long amount of time on your feet in this room? Comfort is key when it comes to choosing the ideal flooring for your kitchen. If you find you're usually on your feet for long periods of time, opt for floors with a bit of softness and resilience.
Cleaning
The kitchen is an easy place to create a mess. Between the foot traffic and tracked-in dirt, and spills from eating and drinking, kitchen floors can require a good amount of cleaning. To minimize the time you spend maintaining your floors, choose a material that's easy to clean, and resistant to stains, HGTV recommends.
Price
Of course, cost is a big consideration when looking into types of flooring. If you're renovating your kitchen, don't forget to consider how the rest of your budget will be spent on things like the kitchen island, kitchen lighting, and cabinetry. After determining your budget for your flooring, you'll want to measure the space to get an idea of the square footage. Keep in mid that in addition to the materials, other costs may apply such as underlayment, delivery, installation, etc.

Types of Kitchen Flooring
Sheet Vinyl
If you're looking for waterproof and stain-proof kitchen flooring, sheet vinyl may be the ideal flooring for your home. This type of flooring is resilient and easy to clean. Sheet vinyl feels slightly soft under your foot, making hours of food prep a little less fatiguing.
If kitchen vinyl flooring fits your lifestyle, style sense and comfort, it'll likely also fit in well in your home and wallet since it is durable and a breeze to clean, as well as well-priced. According to DIY Network, some sheet vinyl flooring options are downright inexpensive. 
Porcelain Tile
For durability and a beautiful appearance, look no further than porcelain kitchen tile. Porcelain tile is an upgrade over regular ceramic tile for kitchen flooring because it's produced through a different process. This process makes it harder and less porous than ceramic tile. Materials that are harder and less porous make for ideal flooring for a kitchen, as they will hold up easier to spills and messes.
If you choose porcelain kitchen tile flooring, you'll have two options for the finish of the tile: glazed or unglazed. The glazed porcelain tiles have a glass-like coating that can be made in a variety of colours. Unglazed porcelain flooring tiles have a naturally earthy colour that comes from the clay used to make them. Porcelain kitchen flooring can even be a safe option, as some porcelain tiles are certified by the Americans with Disabilities Act (ADA) to be slip-resistant.
Hardwood
Hardwood kitchen flooring is known for its combination of warmth and beauty. Like sheet vinyl, hardwood is also a type of flooring that is comfortable underfoot. Combining durability with low-maintenance, hardwood may be a good flooring option for your entire house. For that reason, hardwood works great if you have an open floor plan and want to extend your hardwood flooring beyond your kitchen.
While spill should be wiped up immediately, properly finished hardwood flooring is resistant to moisture. Hardwood flooring options include solid wood or engineered wood planks. Solid hardwood flooring is a homogeneous product all around. Engineered wood flooring is a layered product made of a thin slice of real hardwood that's placed on top of a base of high-quality plywood, according to The Spruce.
Cork
Cork flooring in a kitchen is another option to consider. This is a waterproof, resilient, and moisture-resistant flooring option. It is also more comfortable than other floors! That's especially important for a room that you spend most of your time standing up in. Cork kitchen flooring is also a safe choice, as it offers some slip resistance.
Made from tree bark that grows back, cork is a sustainable material. Cork flooring comes pre-finished, but it will need to be resealed every 3 to 4 years. Resealing helps to keep the surfaces looking fresh. It also helps prevent scratches on the surface.
Linoleum
Lastly, like cork, linoleum is another environmentally-friendly flooring option for your kitchen. Linoleum made mostly of linseed oil, which is a naturally occurring substance extracted from flax seeds, according to The Spruce. The linseed oil is mixed with other natural and renewable materials such as biodegradable cork powder.
This flooring is not only resilient and moisture-resistant, but it also comes in many patterns and colours. That means you can find the perfect pick for your kitchen.
Now that we've guided you through the types of kitchen flooring and how to choose the right one, head to a Kitchen & Bath Classics showroom to get the rest of the kitchen essentials you need to complete your look.