11 Useful Tips for Preparing for Your Kitchen Renovation
January 28, 2018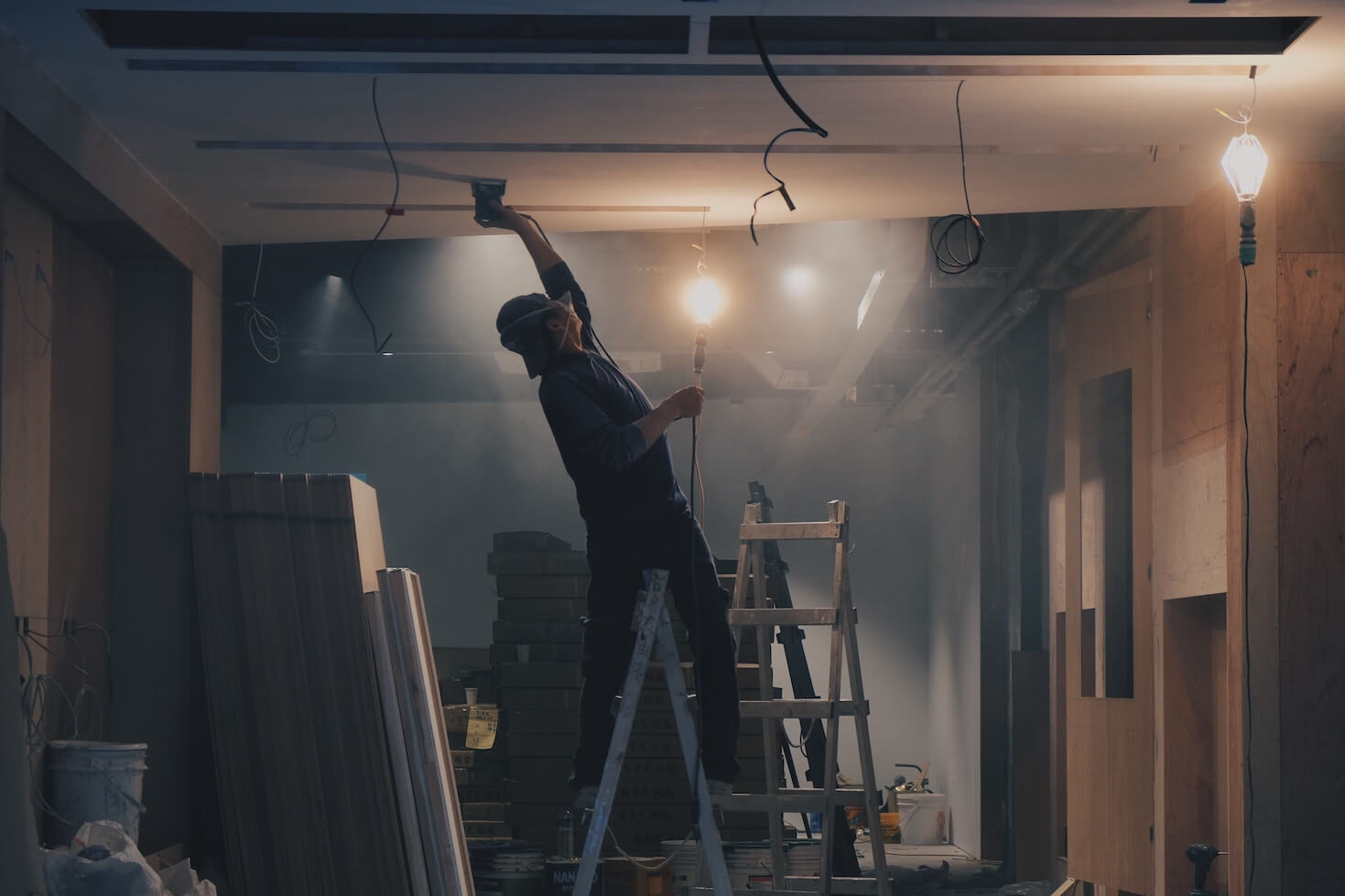 You've looked around your kitchen and decided that it's time to upgrade your kitchen design. Maybe you have your heart set on a new room that exudes rustic charm or a design that screams contemporary elegance. In any case, beginning a renovation project isn't as simple as choosing your new kitchen and having a construction team get to work. There are a number of things that need to be done in preparation for your kitchen's fabulous makeover.
Keen to prepare for your kitchen renovation but unsure how to start? Check out our list of tips below:

1. Consult With the Contractor
Before beginning a kitchen renovation, meet with the contractor or person in charge of the renovation. Consult with them for an exact timeline regarding when the renovation will take place. Ask for dates and times so you can be proactive about the renovation and plan ahead.
2. Examine the Layout
An important first step is to look at the layout of your current kitchen an assess whether it is the most economical use of space and whether it suits your needs best. For example, do you really like that island with bar stools in the centre? And are you happy with where your faucet is situated? Do you like the window placement?
If the answer is "yes" to such questions, then the remodel will be a simple. But if the answer is "no" the renovation will likely be more comprehensive. But that doesn't have to be a negative thing. You can completely change the layout of your kitchen, depending on your design and vision. In some cases, there will be limitations in terms of space and other considerations, but the message is the same—don't assume that your kitchen needs to maintain the same blueprint as before.

3. Apply for Permits
There is a chance that you may need a permit for your kitchen remodel. This is particularly true if you are looking to extend your property in any way. Be sure to conduct research concerning the permits that you will need and file the paperwork with your local authorities within plenty of time. After all, nothing will be more frustrating than a delayed start to your renovation due to missing paperwork.
4. Notify the Neighbours
In the same way that it's necessary to notify the government, it's also crucial to inform your neighbours of your remodelling plan before work begins, the San Francisco Chronicle argued. It is the courteous thing to do, particularly if you anticipate that the remodel will create a lot of noise. Excessive noise could irritate and upset those living around you. To avoid excessive disruption for others, have your contractors begin work at a reasonable hour in the morning and finish up before the evening hours set in. 8 or 9 a.m. is a good starting point, with a 5 p.m. finish time.

5. Plan Your Budget
Another crucial step is to ensure that you have your budget planned before you even call the contractor. Work out how much you can afford and be sure to keep as close to that figure as possible. Without a planned budget it can be easy to overspend by a significant amount. For a rough idea of where your funds should be allocated, Christopher Peacock, quoted in House Beautiful, suggested that the majority of your budget—around 60 percent—should be spent on cabinetry, with the remaining balance going toward the countertops and any new appliances you may wish to purchase.
6. Keep Appliances in Mind
If you would like new appliances, such as a stove or fridge, you will need to ensure that your kitchen has the adequate space to accommodate them, Parade of Homes explained. That's why it's important to take measurements of your entire kitchen space prior to you make any purchasing decisions. Keep the measurements stored on your phone or laptop for easy access. The size of your new appliances may inform whether or not opt to expand the size of the kitchen or keep the current layout.

7. Consider Your Lifestyle
Before you settle on a design and style for your new kitchen lifestyle, take your lifestyle into consideration. Your lifestyle impacts the kind of kitchen space that will suit you best. Consider things such as the following:
Do you have a large family?
Do people congregate in your kitchen?
How often do you entertain?
Do you cook every night or do you prefer to eat out?
Once you have a clearer understanding of what you will need from your kitchen, it will be easier to strategize in terms of layout, design and appliances.
8. Ensure Your Design is Efficient
While you may have your dream aesthetic in mind, it's wise to consider whether your ideal design is actually functional and uses space as efficiently as possible. If the answer is no, it may be time to take a different approach to your design. After all, while kitchens should indeed look captivating, sacrificing efficiency for design is never a good idea.

9. Consider Enlisting a Designer
If you're struggling to envision your perfect kitchen, a surefire solution is to enlist the services of a trusted designer. This strategy can be costly, but it'll be more than worth it if your dream kitchen remodel comes to fruition. HGTV also explained that designers are particularly useful when it comes to lighting design.
10. Plan Meals Ahead
Since you may not have access to your stove-top or kitchen oven, try to prepare meals ahead of time for the renovation times. You'll also want to designate a kitchen stand-in since your normal go-to spot for making meals will likely be under renovation.
While eating out is an option during this time, dining out can quickly get expensive and strain your budget. So, set up a temporary kitchen. Choose a space that's away from the construction so kitchen pieces are particles won't be a problem. For example, set up a few portable tables in the basement or even your garage.

11. Keep Track and Take Pics
Before your kitchen renovation begins, get a bulletin board to set up in your home. Use this board to track the remodelling progress. Take pictures as often as you can and keep a checklist on which you can mark off each step as it's completed. These tricks will help ease your frustration. They'll also show you just how far your kitchen has come and how close you are to having your goal kitchen!
Getting ready to upgrade your kitchen? For more kitchen renovation tips and advice, head to a Kitchen & Bath Classics showroom and chat with one of our experts.