Smaller, Simpler Kitchens Coming Soon?
September 28, 2017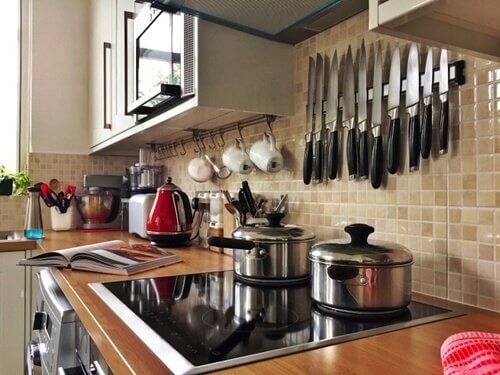 Kitchen designs are always evolving. Sometimes, they take inspiration from decades gone by, and other times their design can reflect pop culture. Kitchen decor can also be arranged to enhance the impression that it is a safe, comforting space for an individual or a family.
Home decorators and those considering a kitchen remodeling project will often look to industry professionals to see what trends will be coming in the future. Those who would like to change the appearance of their kitchen can either make their own choices, or to decide to remodel their kitchen and select kitchen cabinets, kitchen appliances and kitchen countertops to fit in with what is fashionable.
According to predictions presented on the Kitchen & Bath Design News website, simpler and smaller kitchens will be en vogue in the coming years. Design professionals feel that these preferences reflect a desire to become more environmentally conscious, as it takes less energy to power and heat a smaller space. Additionally, some people are interested in living in smaller homes because they can be cheaper to purchase. More simple kitchen decor illustrates individuals' longing for the past and what is perceived to be a less complicated way of living, the source reported.
The source presented the predictions from a study conducted by Consentino – "Global Kitchen: The Home Kitchen in the Era of Globalization" – which took the views from 17 international design professionals and anticipated kitchen design and usage trends from now until 2042.

Want some colour in a more simple kitchen? The source also suggested a slate grey shade, which can add an air of sophistication.A more simple kitchen decor
To achieve a simpler kitchen, House Logic offers some minimalist-leaning design ideas. A classic white kitchen evokes an unfussy space, and this kitchen decor colour is something that will never go out of style. It is also easier to achieve smooth, even lines when a kitchen is all-white. Cabinets need not have intricate doors, countertops can be smooth and one color, and other elements like curtains and rugs will stand out pleasantly on the planer surface. For assistance in determining the most simple and chic kitchen faucets and fixtures, those looking to undertake a kitchen remodeling project can visit their kitchen and bath showroom to obtain guidance from professionals.
Maximizing counter space is something every home cook desires. By selecting smaller appliances, the source advised, it will not only add to the air of simplicity in a kitchen, but also free up space on the countertops. A smaller stove will take up less room, and a microwave need not be enormous. Meanwhile, a more compact version of the appliance can easily be incorporated into overall kitchen decor.
It is also important to select kitchen tile with an uncomplicated pattern. Subway tiles are often white, but the basic rectangular shape can be chic without becoming flashy. Keeping the kitchen tile designs subtle can downplay the room's aesthetic, allowing it to appear more like a functional, comfortable space – but still a true part of the home.