How to Choose the Best Material for Bathroom Fixtures
January 8, 2018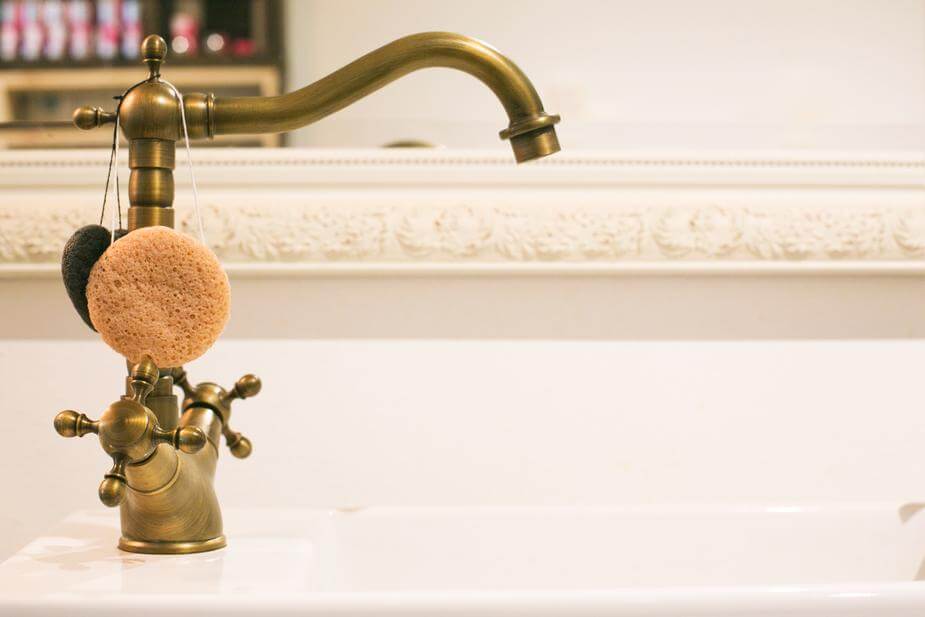 When choosing the right bathroom fixtures and hardware — like faucet handles, knobs, towel racks and sconces — there are three main considerations you need to look at. These include resilience, design and cost.
How much weight you assign to each consideration is totally subjective and is flexible based on the scope of the project and your budget, but focusing on some combination of the three can be very helpful in figuring out what you are looking for. If you're updating your bathroom fixtures, keep reading to find out all you need to know on resilience, design and cost.
3 Main Factors to Consider When Choosing Bathroom Fixtures

1. Resilience
Resilience is an essential feature of bathroom hardware since function is a top priority in all bathroom design. Your hardware should be made to be touched over and over again, as well as get wet without significant degradation. For this reason, organic materials like wood are rarely used in bathroom hardware.
Metals like brass, nickel and bronze are common since they stand up to moisture and rubbing quite well. Iron is less commonly used as it can oxidize and rust over time, leading many homeowners to replace it with stainless steel or cover it with a water-resistant coating. Alternatively, glass is an option, though some report that glass can get too slippery when wet.
You can coat most metal and plastic fixtures with almost any finish. This means when shopping for bathroom fixtures, make sure to ask about what martial is inside the faucet body. Another trick is to lift the fixture and feel the weight. Since a good quality bathroom faucet will have some heft, you'll want to feel out how heavy various faucets are in your hands.

Riobel faucets (pictured) are available at Kitchen & Bath Classics locations
2. Design
Choosing the design that is right for you is an entirely personal decision. In general, it pays to keep your bathroom design scheme relatively consistent. A modern, high-tech shower might look out of place with lush, turn-of-the-century decor. However, fixtures and hardware are a great place to insert a little bit of quirkiness or personal character since they are most often small, unobtrusive touches.
"You can mix metals," Jennifer Markanich, owner and designer of Timeless Interiors, told HGTV. "But it's easier to mix metals in the kitchen than in the bathroom."
You can also feel free—if you like your current fixtures and just want to update them to match a bathroom remodel—to paint or spray-coat existing hardware. Just make sure to choose a fast drying, waterproof paint that is specially formulated to coat metal or glass.
As bathroom faucets are the crown jewels of any bathroom, you'll want to carefully consider the design of this bathroom fixture. Coming in different shades, shapes and finishes, the possibilities for bathroom faucets are endless. When picking out a faucet, incorporate the design of your entire bathroom. Also consider the size of your bathroom and what kinds of faucets are can typically be found in similar styled and sized homes.
You'll also want to consider the finishes of your bathroom fixtures such as the bathroom faucet and bathtub faucet. Some faucet finishes include chrome, brushed chrome, polished brass, pewter, stainless, gold plating, or powder-coated enamel.

3. Cost
We know that if you could, you'd design the bathroom of your dreams and spare no expense. This would carry all the way down to the most lavish, beautiful fixtures money can buy. Unfortunately, this isn't always feasible. More so than design and resilience, cost has a tendency to drive certain decisions when it comes to choosing bathroom hardware.
That isn't to say that you can't find bathroom fixture materials that are beautiful and inexpensive. Recycled or antique brass can often be quite affordable and easy to find, while sleek stainless steel can offer great performance for a very attractive price.
What About Materials?
Different metal finishes each have their own unique advantages when it comes to resilience, cost, and design of the bathroom fixtures. Brass, steel, zinc, and plastic are all options for bathroom faucet body materials.

1. Brass
Brass is a solid bet for bathroom fixtures, as all-brass faucet bodies last for many years. They're also unlikely to leak or corrode. So, it's often worth paying a little extra for forged brass bathroom faucets.

2. Stainless Steel
Stainless steel faucets can be a good option for some bathrooms. However, cheap faucets are likely to rust, and stainless steal faucets usually won't last any longer than a good brass model faucet. And, since stainless steel is typically a little more pricey, the extra cost may not be worthwhile in comparison to a brass faucet.

3. Zinc and Zinc Alloys
Among the cheapest faucets are those made of zinc and zinc alloys. These are also the least durable of metal faucets.

4. Plastic
Lastly, a plastic bathroom faucet will be the most inexpensive, and also the least durable. One positive aspect of plastic faucets, however, is that they are the only models that don't contain lead.
---
Want to learn more about the best bathroom fixtures and bathroom hardware materials? Contact Kitchen and Bath Classics or stop by a Kitchen and Bath Classics Showroom today to check out American Standard, Moen Canada, Grohe Canada bathroom fixtures and more! We are your local plumbing supply showroom with locations across Western Canada and Ontario.